Constructing a concrete pool can be costly and complicated. A concrete in-ground swimming pool can be extremely durable and high-quality, but there are also certain drawbacks.
It may cost a lot to update your swimming pool. But the truth is, it is a cost-effective investment. It is equally important to maintain your pool. as with any other chores of your home according to the needs. Not only do the styles of pools change, but they also change over time. They also suffer from a loss of functionality. This is usually due to a problem with the pool's exterior. This causes cracks in the plaster or any other surface material, spots or algae adhering to the pool's surface, and can also cause a white layer along the sides. The homeowner can expect to have their pool resurfaced every ten to fifteen years. A Concrete pool renovation can also be triggered by other issues, such as resurfacing.
Proper pool maintenance is crucial. This is possible by paying careful attention to the conditions of your pool and following a routine maintenance schedule. Pool renovations may be the best way for you to achieve your aesthetic or energy-efficiency goals.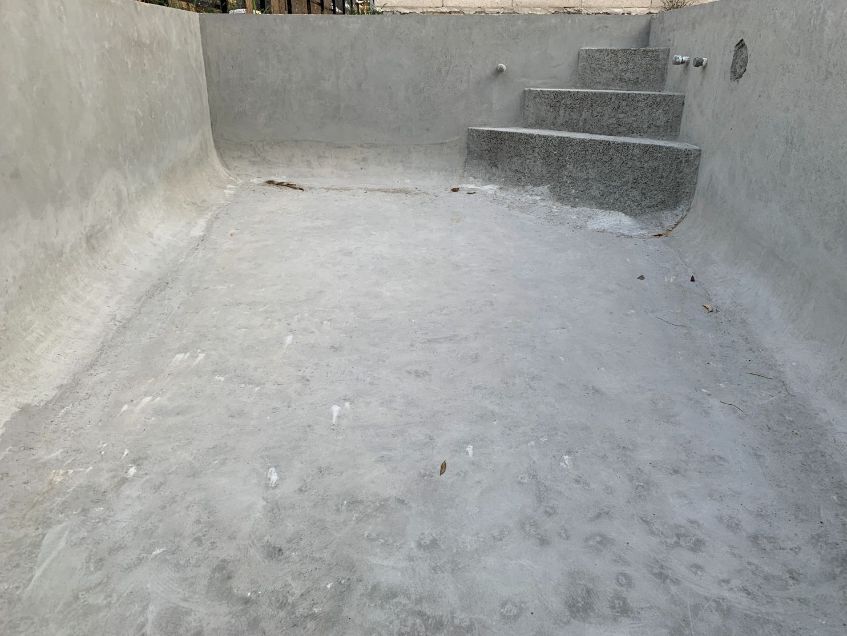 The advantages of concrete pools
Concrete pools offer the greatest advantage, which is often its customization. You can customize your concrete pool to any size you like. Owners have the option to combine different shapes and sizes. There might be different dimensions that appeal to people. Families with children will have different needs. It is important to consider the aesthetics of the design as the pool will occupy a large space.
Concrete pools have durability as compared to fiberglass. Concrete pools are almost impossible to damage also with sharp objects. Concrete swimming pools are strong and durable. Because concrete is extremely durable, it won't take long for the pool to need repair or replacement.
Concrete performs well in the face of exposure to the elements. Concrete is strong enough to withstand cold temperatures and heat from the sun so your pool can last all seasons.
The disadvantages of concrete pools
Concrete pools take longer than fiberglass or vinyl liner pools. A fiberglass pool can usually be installed in a few weeks. However, it can take up to six months to complete a concrete pool, depending on how complex the design is.
Concrete swimming pools can be more costly than other pool types. Additionally, customization will result in higher costs.
A concrete pool may not require repairs as often as other types of pools. Maintenance, like construction, is costly in both time and cost, especially when compared with other types.
To prevent algae buildup on the porous pool surface, the pool should be scrubbed and swept every week. Avoiding regular maintenance can lead to algae buildup which can make it more difficult to resolve.
If swimmers touch the interior walls, it can cause scratches to them. Unfortunately, this problem is not permanent. Even if the plaster is regularly refinished, the texture will eventually become unpolished again.
Making informed decisions
Before you choose the swimming pool type, consider all of the pros and disadvantages. Concrete or other materials, all swimming pools will require professional installation. Complete Concrete Pools Adelaide is owned properly and operates residential pool maintenance business in Adelaide. Our pool operators are certified and have years of experience. They provide excellent service and maintenance. Call (08)8120 4162 now.